User Confidence Index in Policies
User Confidence Index in Policies
User Confidence is an additional source (traffic criteria) for Real-time Protection policies. Policies are defined using a set of variables. These variables define the criteria for detecting policy violations.
Traffic Criteria are sorted into 'Source' and 'Destination.' Netskope will show the most appropriate criteria based on your policy template selection.
Follow the general steps in the Creating Real-time Protection Policies topic. The information below pertains to setting the UCI threshold specifically.
Navigate to Policies > Real-time Protection > click New Policy > Add Criteria > User Confidence.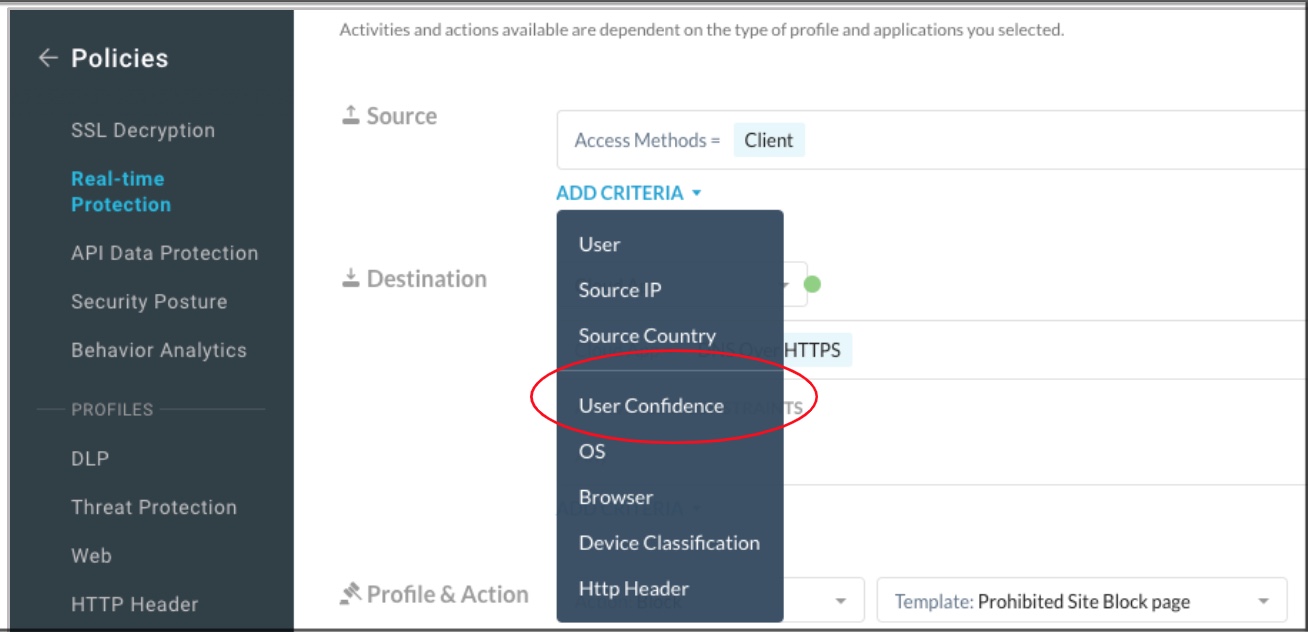 When you select User Confidence as a traffic criteria, you're making your policy more specific based on the confidence threshold.
Click in the User Confidence text box to set the threshold.